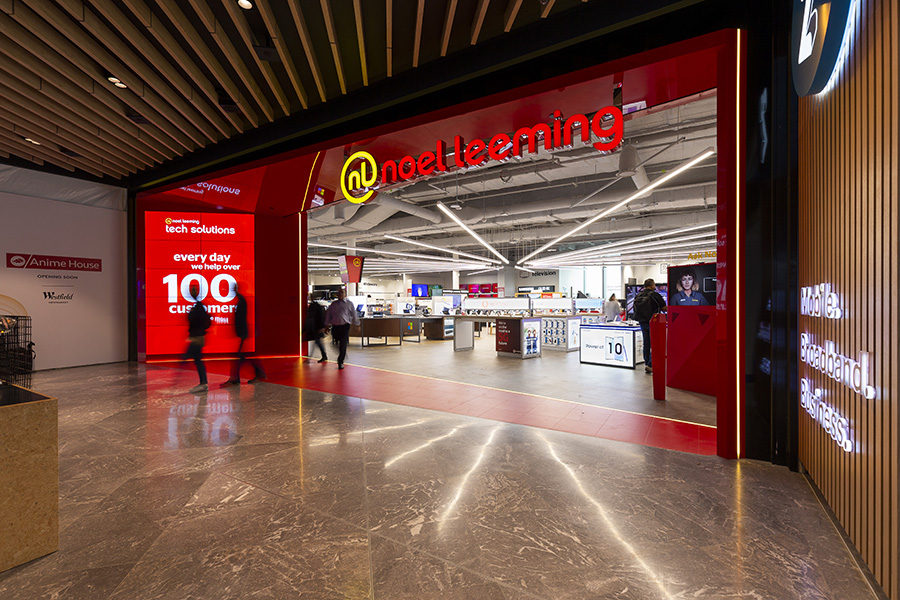 See more of the Noel Leeming fitout
As the preferred shopfitter for some of NZ's biggest brands from premium retail experiences to big box retail – we understand uncompromised quality and the need to work to a price point.
See more of the Fisher & Paykel event
The work we do for Samsung and Fisher & Paykel is at the top of the quality proposition and big box stores such as Farmers and the Noel Leeming Group require a more varied range of quality, reliability and speed to market.
See more of the Farmers retail fixture
We're constantly working on a range of retail shopfitting and fixtures throughout the North and South Island of New Zealand, on interactive tour and visitor centre facilities in Australia and we're re-purposing retail assets for our Pacific Island neighbours which provides for a cost-effective product life cycle.
The experience we have gained over more than 2 decades with these globally recognised brands allows us to deliver on demand a high level of quality & service.
IF YOU CAN DREAM IT WE CAN MAKE IT,
WE MAKE THE SEEMINGLY IMPOSSIBLE HAPPEN – EVERY DAY
#retail, #shopfitting, #shopfitters, #fixtures, #manufacturing, #events, #roadshow, #container, #bar, #POS, #threesixty, #exhibition, #promotional, #vehicle, #fabrication, #branding, #branded, #pointofsale, #display, #eventstand, #stand, #tradeshow, #showcase, #counter, #fixture, #promotion, #popup, #pop-up, #portabledisplay, #promo, #truck, #signwriten, #wrap, #billboard, #portable, #bar, #experience, #threesixty